Confirmed
LEAN COFFEE: Let's Explore New Ways of Working Together: Lean Virtual Coffee with Lisette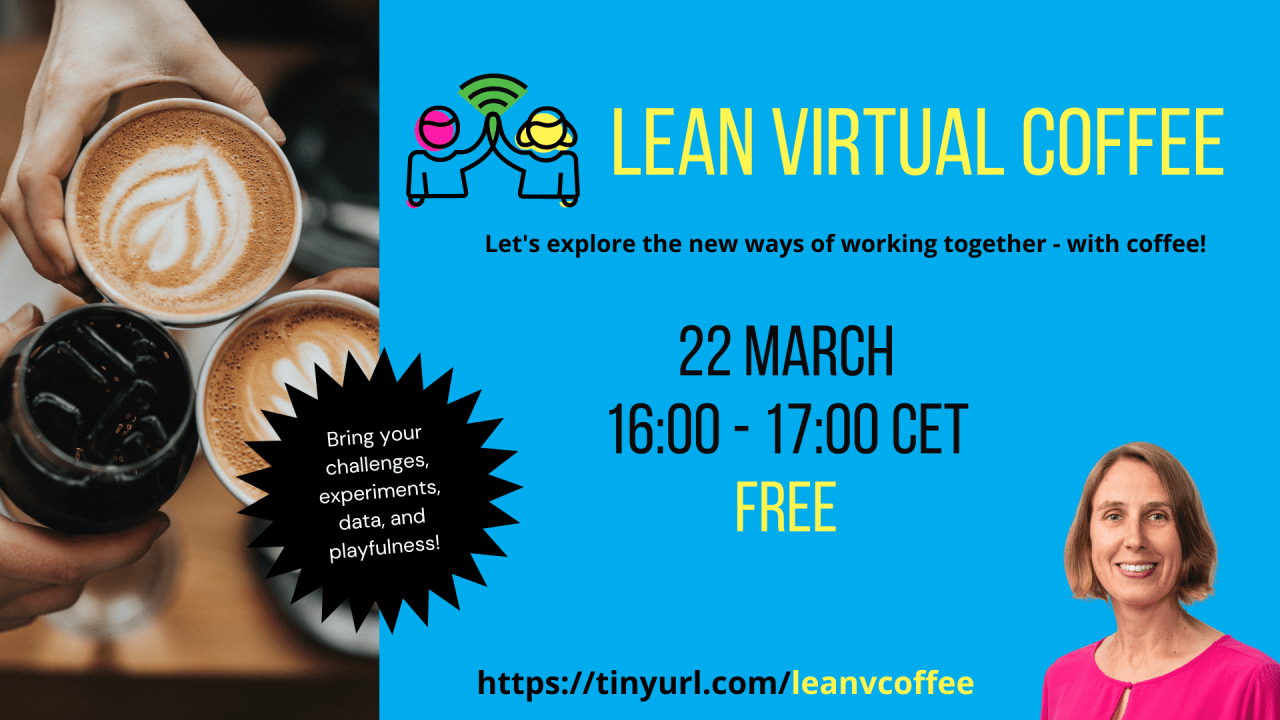 Online
March 22, 16:00 — 17:00 CET
Lean Virtual Coffee with Lisette
Wednesday, 22 March
16:00 - 17:00 CET (Amsterdam time)
Note: - please double check your time zone. Some places have switched to Daylight Savings while others have not.

This session is an opportunity for us to come together and engage in meaningful discussions on remote and hybrid work topics. The Lean Coffee format is a fun way to facilitate a collaborative and engaging discussion.

Bring your challenges, experiments, interesting data, observations - and playfulness!
Please come prepared by adding a topic (or more) that you would like to discuss, and bring an open mind and a willingness to learn from and contribute to the group.

During the session, we will vote on the topics that are of most interest to the group, and then have a focused discussion on the winning topics. This ensures that everyone has a chance to share their thoughts and ideas and that we make the most of our time together.
Agenda
0 - 10 min: Icebreaker
10 - 15 min: Voting on topics
15 - 50 min: Lean Coffee discussions
50 - 60 min: What did we learn? What will we try?
Online
March 22, 16:00 — 17:00 CET