Ready, Set, Plan!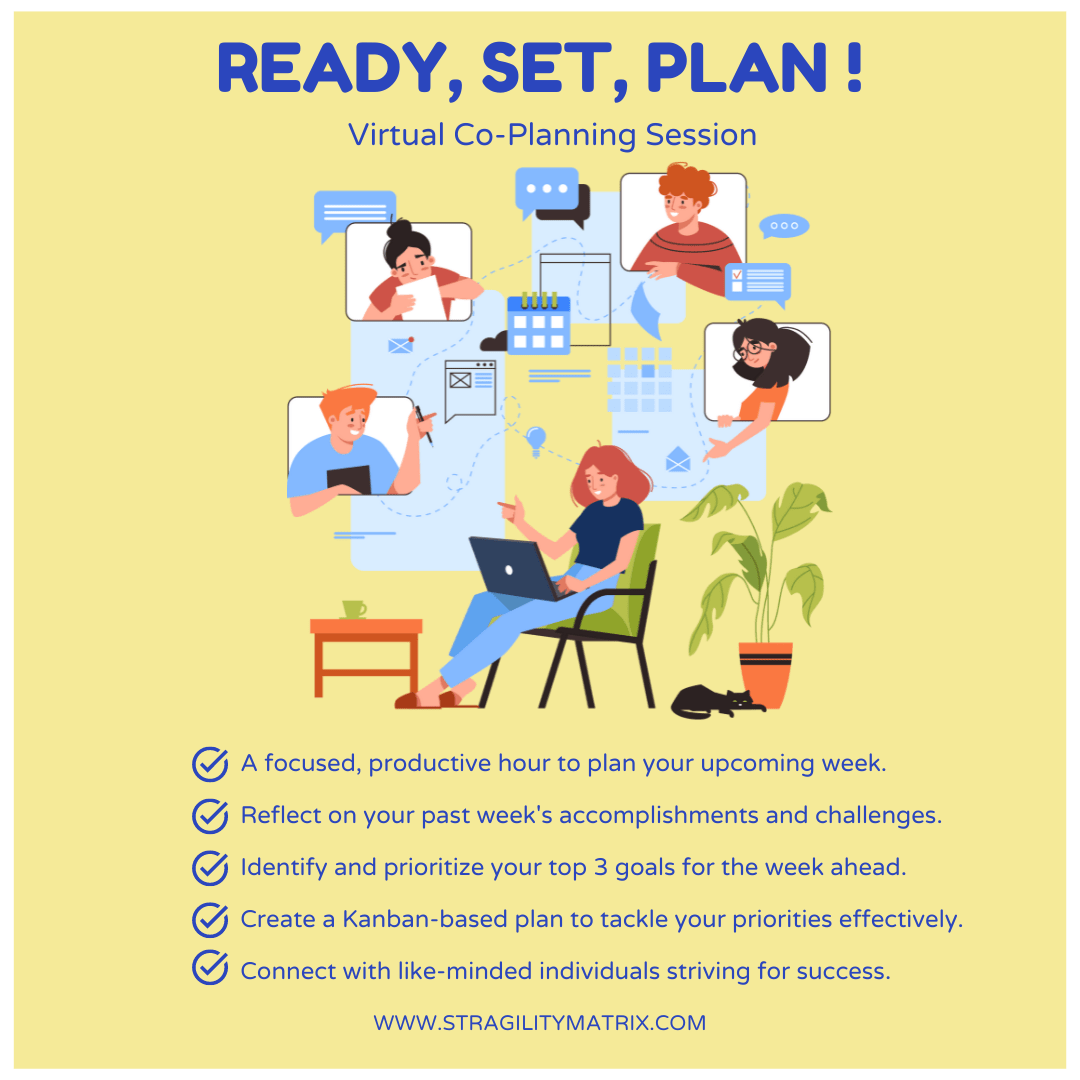 Online
October 13, 13:00 — 14:00 AST
Feeling overwhelmed by your weekly to-do list? Struggling to find a clear path to success? Our "Ready, Set, Plan!" session is the answer you've been looking for!

🚀 What You'll Get:
- A focused, productive hour to plan your upcoming week.
- Reflect on your past week's accomplishments and challenges.
- Identify and prioritize your top 3 goals for the week ahead.
- Create a plan to tackle your priorities effectively.
- Connect with like-minded individuals striving for success.
🚀Session Flow:
- 10 min Check in: Introduction, share one achievement or learning from the previous week.
- 15 min Focus time: Individual reflection and priority identification
- 5 min Break
- 20 min Focus Time: Setting up your planner, prioritizing tasks, time blocking, preparing for potential obstacles and specify rewards.
-10 min Check out: Share, commit to tasks completion & celebrate getting one step closer to your goals

Transform your weeks from chaotic to organized, one "Ready, Set, Plan!" session at a time. Take control of your goals and watch your productivity soar!
🌟Don't miss this opportunity to achieve your dreams with a clear plan in hand. See you at the session! 🌟
Online
October 13, 13:00 — 14:00 AST