Personal Kanban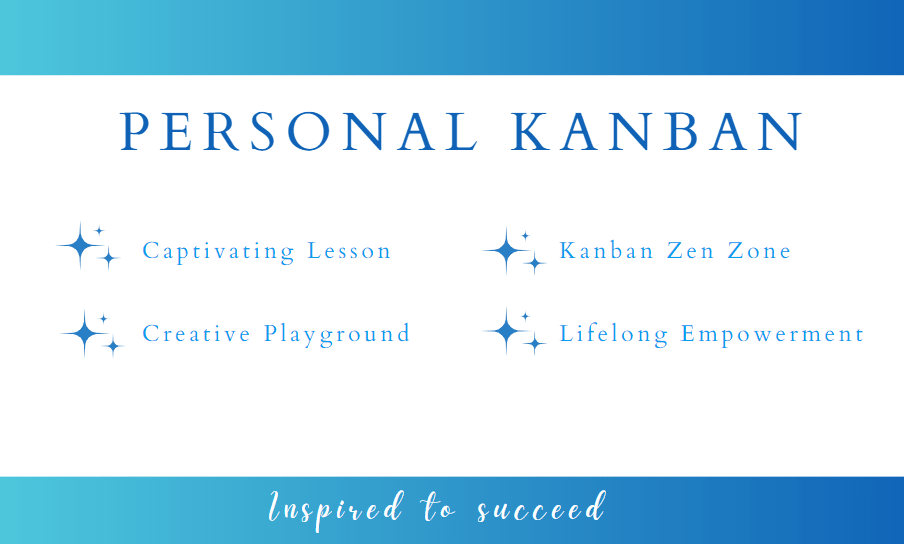 Online
November 24, 11:00 — 13:00 AST
2-hour interactive online training
Date: October 27th, 2023
We will meet from 11:00 AM - 1:00 PM AST (Atlantic Standard time, check your time zone HERE)

🎉 Embark on a Thrilling Journey to Master Your Life with Kanban Magic! 🚀

Are you feeling overwhelmed and struggling to manage your workload ? Maybe you are having difficulties staying organized & productive ? A Kanban strategy may be what you need ! Join us to learn how Kanban can empower you to succeed.
What Awaits You:
🌟 Captivating Lesson: An engaging and interactive session.
🌟 Creative Playground: Hands-on exercises that get those creative juices flowing.
🌟 Kanban Zen Zone: A space to practice, refine, and elevate your newfound Kanban skills.
🌟 Lifelong Empowerment: Equip yourself with a life-changing skill that keeps giving, propelling you towards success in all your future endeavors.
Register Now !

Cancellation Policy:
If cancellation of your registration is required, please send us a written notification at training@stragilitymatrix.com, mentioning the name of the workshop in the subject line of your email.
We will refund 100% for cancellations received 2 weeks before the workshop.
We will refund 50% for cancellations received 1 week before the workshop.
We will issue no refund for cancellations received within 48 hours. However, you'll have the option to reschedule your attendance to the workshop for a later date.
N.B: Invoices must be paid before the workshop starts!
Online
November 24, 11:00 — 13:00 AST