Confirmed
ICEBREAKERS PLAYGROUND: Experiment with engaging group activities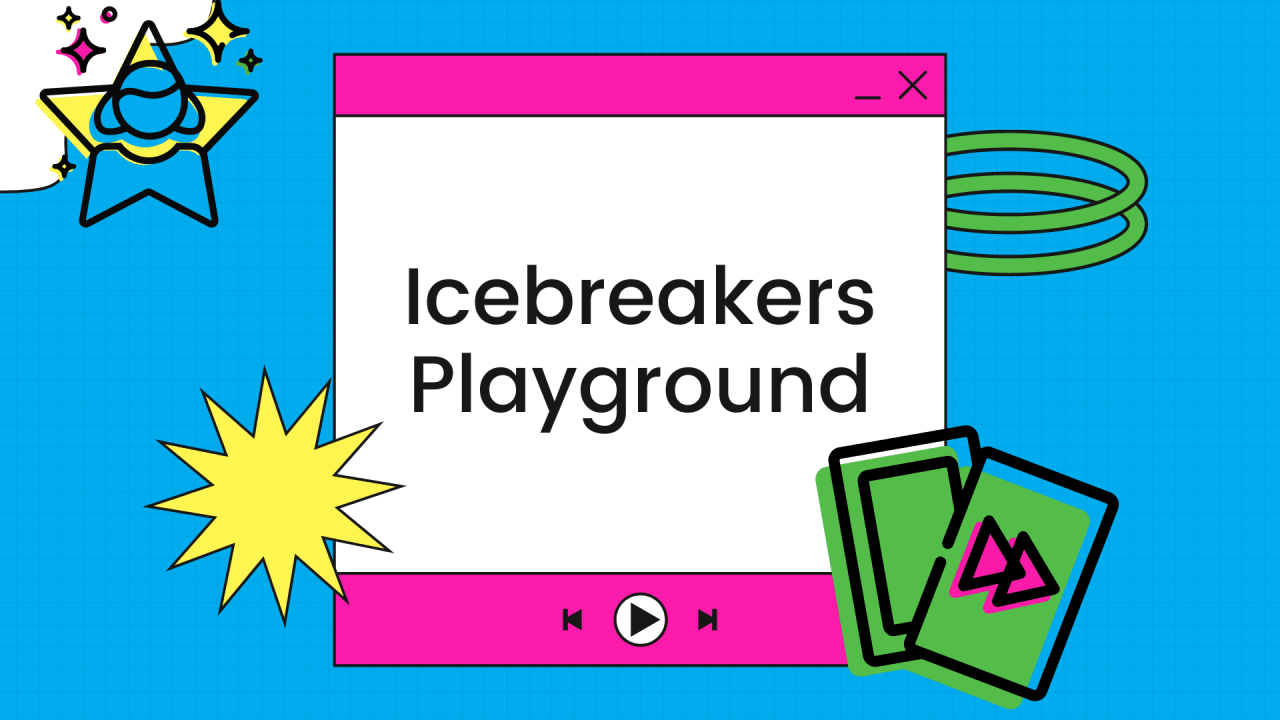 Online
September 27, 18:00 — 19:00 CEST
THE ICEBREAKERS PLAYGROUND
Exploring different icebreaker styles and their impact on group dynamics
Wednesday, 27 September 2023
18:00 - 19:00 CEST (Amsterdam time)

Join us for an interactive event dedicated to the world of icebreakers and their impact on group dynamics.
The Icebreakers Playground offers an opportunity to explore various styles of icebreakers while networking remotely and meeting new people. We aim to strike a harmonious balance between informality and structure, fun and learning. Together, we will design engaging online events that authentically connect us.

We focus on icebreakers designed explicitly for remote teams, although we welcome in-person and hybrid format discussions.

During each session, we will examine different icebreaker styles, tools, and debrief questions. While not all approaches yield optimal results, we always have fun. Your participation is not mandatory, but we highly encourage it. If you prefer to observe, you are welcome to do so.

Each session will explore 2-3 icebreakers and revolve around a specific theme—brainstorming, big ideas, professional growth, fostering connections, etc. We will engage in a reflective discussion after each activity.

While our experienced facilitators will provide the icebreaker exercises, we invite participants to contribute their ideas. Send us a message to coordinate.

Prepare to discover the power of icebreakers, forge new connections, and leave with practical knowledge to design engaging online events. This is a fun and informal way to enhance your group facilitation skills.
AUDIENCE
This workshop is perfect for team leaders, trainers, and meeting facilitators seeking practical techniques for creating a positive and inclusive group environment.
This workshop will empower you with diverse icebreaker styles to elevate your facilitation skills and enhance group interactions.
Online
September 27, 18:00 — 19:00 CEST