Confirmed
ICEBREAKERS PLAYGROUND: Looking Back, Stepping Forward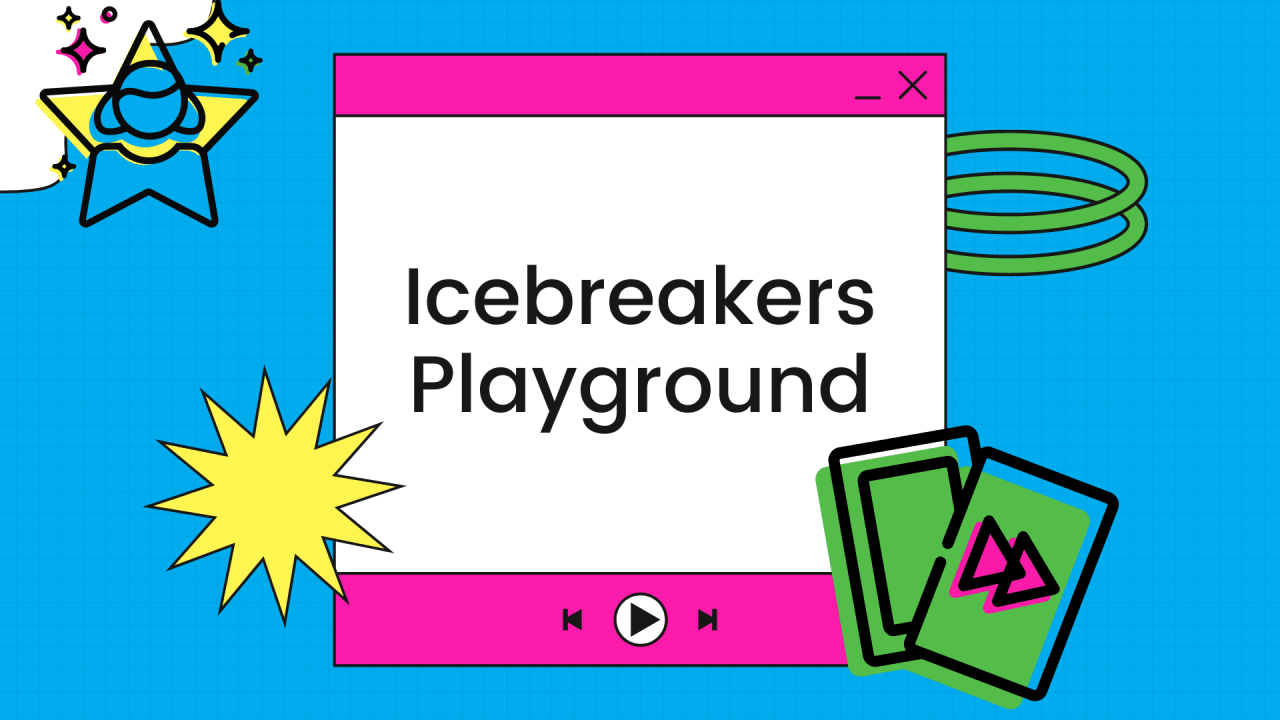 Online
December 6, 18:00 — 19:00 CET
THE ICEBREAKERS PLAYGROUND
Exploring different icebreaker styles and their impact on group dynamics
Theme - Looking Back, Stepping Forward
Join us for "Looking Back, Stepping Forward: A Year-End Icebreakers Playground," a special gathering as we bid adieu to the year gone by and eagerly embrace the adventures of the year ahead. Reserve your spot and celebrate the past while planning for a promising future with us.


+++
Join us for an interactive event dedicated to the world of icebreakers and their impact on group dynamics.
The Icebreakers Playground offers an opportunity to explore various styles of icebreakers while networking remotely and meeting new people. We aim to strike a harmonious balance between informality and structure, fun and learning. Together, we will design engaging online events that authentically connect us.

We focus on icebreakers designed explicitly for remote teams, although we welcome in-person and hybrid format discussions.

During each session, we will examine 2-3 different icebreaker styles, tools, and debrief questions. While not all approaches yield optimal results, we always have fun. Your participation is not mandatory, but we highly encourage it. If you prefer to observe, you are welcome to do so.



AUDIENCE
This workshop is perfect for team leaders, trainers, and meeting facilitators seeking practical techniques for creating a positive and inclusive group environment.

Online
December 6, 18:00 — 19:00 CET