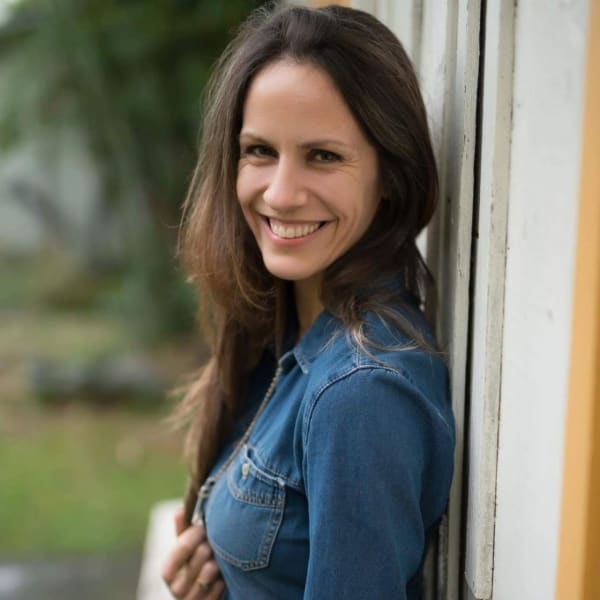 Cristina Ljungmann
Brazil
Rating for public events
based on 6 evaluations
Rating for private events
based on 26 evaluations
Comunicação clara, interação dinâmica e conhecimento profundo do conteúdo proposto.
Paciência Simpatia Boa comunicação
Rita de Cássia Andrade Moreira
Bastante conhecimento, agenda bem organizada, adaptabilidade conforme necessidades dos participantes
Remote work expert, with nearly 10 years of experience working remotely from anywhere.
Specialised in people's development, team building and management, she focuses and highlights the importance of Emotional Intelligence and Communication.
Cris will provide you with solutions in:
Degrees and certificates:
Online Business start ups
Non Violent Communication
Risk and Change Management
Life & Executive Coaching
Cris has a vast experience providing global and multi-language services in agile companies and individuals.
Workshops are provided in English, Spanish or Portuguese depending on the need.
--------------
Cris é especialista em trabalho remoto, com quase 10 anos de experiência trabalhando remotamente de qualquer lugar.
Especializada no desenvolvimento de pessoas, construção e gestão de equipes, ela foca e destaca a importância da Inteligência Emocional e da Comunicação.
Formada em Antropologia Social, com certificação em start-ups de negócios online, inteligência emocional, comunicação não violenta, gestão de riscos e mudanças, gestão 3.0 e Life & Executive Coaching, Cris possui vasta experiência em prestação de serviços globais e multilíngues em empresas ágeis e indivíduos.
Os workshops são ministrados em inglês, espanhol ou português conforme a necessidade.
--------------

Cris es experta en trabajo online con casi 10 años de experiencia trabajando de forma remota desde cualquier lugar.
Especializada en desarrollo de personas, team building y gestión, se centra y destaca la importancia de la Inteligencia Emocional y la Comunicación.

Licenciada en Antropología Social, certificada en creación de empresas online, inteligencia emocional, comunicación no violenta, gestión de riesgos y cambios, Management 3.0 y coaching ejecutivo y de vida, Cris tiene una amplia experiencia en prestación de servicios globales y multilingües en empresas ágiles e individuos.
Los talleres se imparten en inglés, español o portugués según la necesidad.
Rating for public events
based on 6 evaluations
Rating for private events
based on 26 evaluations