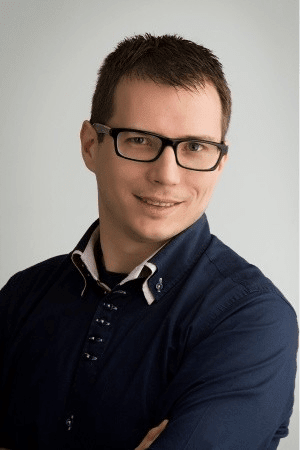 As a child (born and raised in Belgium) I had always wanted to live far from Belgium because to my mind, this was the only way to experience new places and different people and cultures. When I was 19 I had my first taste of "internationalism". I lived in Dublin for a year with housemates coming from every corner of the globe. I loved it. Since then I've travelled quite extensively, but always returned to Belgium.
Now here am I nearing 40, happily married to a Maltese woman with whom I share a multi-language household and two children. We live in Belgium although we travel to Malta very frequently. Our friends, colleagues and acquaintances span the world over. This made me realise that nowadays, it does not matter where you live - you can meet people from all over the world even if you are just sitting at your desk working in a distributed team.
My first experience being part of a distributed team came back in 2003, when I was still a student. At that time I was part of a group of students from all over Europe who came together to co-organise a seminar on a remote Island in Ireland. When I started my professional career with Deloitte and later on during 16 years of experience as management consultant with various organisations, I often found myself working in colocated or remote teams, within which I made it my goal to help teams work effectively.
Nowadays I am very active in the agile community in Belgium and I have my dream job - working as a lean and agile coach with both colocated and distributed teams, in various organisations - exploring a multitude of ways to improve and bolster team collaboration. As an experienced facilitator of workshops and trainings in both on-site and remote settings, it is my passion to explore and experiment with different tools and ways to work effectively remotely.