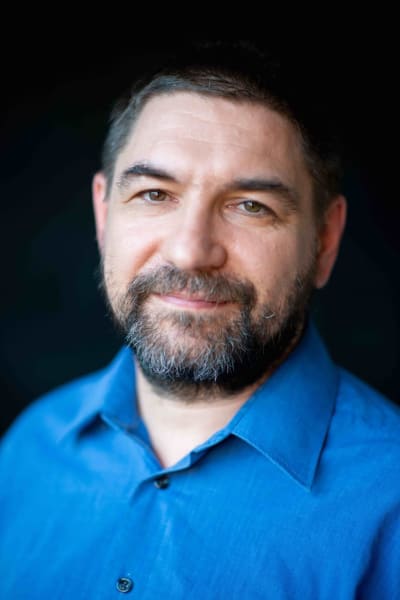 Yves calls himself a creative collaboration agent.
He encountered agile as a developer in 1999, when he was developing a screensaver for Y2K. A friend told him that the way he tested his screensaver was called unit testing.
Yves discovered extreme programming and started engaging in the agile Benelux community. In 2005 he started working full time as an agile coach. After just a few months of work, his client started to collaborate with a development team in Yekatarinaburg. Although the agile community told him agile and remote could not be done, Yves saw that it was working. He has been working with remote teams in almost every job since.

Yves lives and breaths community.
- He invented the agile conference calendars in 2007. In 2021 these calendars are maintained by +250 people.
- He started mailing lists on Pairworking, agile games & visualizing problems.
- Together with Oana Juncu, he started CoachRetreat: a free event to let people experiment with coaching.
- Together with Kemmy Raj, Yves started MetaCoaching a format for conference to mentor coaches who just started.
Most of that community work, Yves is doing remote, from anywhere.

Yves delivered talks and workshops from the USA to India. Preferable with one of his children, if that is not possible he pairs up with local female speakers.
He is a regular guest in podcasts. Next to reviewing and contributes to many books,
Yves also was the main author for 20 books.