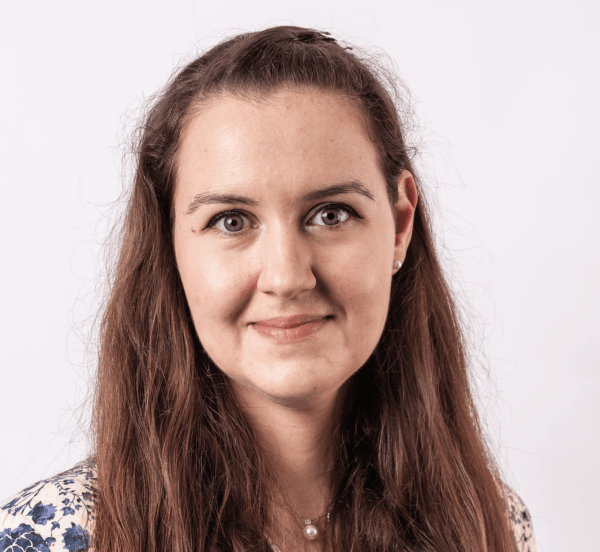 Rating for public events
based on 27 evaluations
Rating for private events
based on 6 evaluations
Very knowledgeable, interesting perspectives, well-orrganized, personable.
Kimberley Killen Project Momentum Consulting
Fostered engaging discussions, provided excellent resources
They both have good experiences and worked well together during the sessions. They both shared a lot of personal/professional experiences that enhanced the sessions.
Sam Cranford myElefant / Sinch
Very open. Lots of perceived experience shared by real life stories.
Facilitating, coaching, mentoring
María Anes Jiménez NETMIND SL - ESB59197970
Nikoletta has a deep knowledge about the topic and she also has been passionate about passing it to the participants. The style of the training itself can be something to learn from as well.
created an open, friendly environment for participants, very energetic
Experience, prepared toolset, kindness, curiosity, clear communication
Welcoming. Perfect timing, starting and ending on time (a sign of a professional). Good mastery of the content while remaining curious about new insights.
Good listener, plenty of practical example, excellent communication skills
Very sympathetic and open, very interactive, really good knowledge of the tools and experiences!
Niki communicates very well! She used clear language in all sessions, listened carefully to each participant, so she was 100% present. Her personal experiences, stories about working (and not working) tools made the content authentic.
Kind, deep understanding of the topic.
Very friendly, very clear. Nikoletta took the time to learn about us too, and used that to shape the course, which I think is an awesome thing to do.
effective communication skills, energetic person, enthusiastic
Very open and curious. Created immediately a safe space for us to work.
She is organized and her positive attitude made the workshop enjoyable and stress free.
Creative, smiling, welcoming, giving freedom
Sarolta Mezei RDI Hungary Kft.
Nice, helpful, knowledgeable
Clear speech, good cadence, interesting mix of tools used for workshop
Daniel Pokrývka 4finance IT
Attention, detailed and always brought something new to each session.
Sokoldalú, olvasott, tapasztalt, képzett
She was always open to our thoughts and comments. She was honest while she was mentioning some tools and shared experiences.
Nice pace, good facilitation and she knew what she was talking about
Nikoletta is an Agile Coach who found her passion in helping teams and individuals grow and become more successful.
She spent the past ten years working on agile software projects, reading books, listening to podcasts, and training with kettlebells.
She is interested in all things related to agile, happiness, motivation, remote collaboration, useful metrics, stoicism ...

Rating for public events
based on 27 evaluations
Rating for private events
based on 6 evaluations