Date:
September 25, 17:00—18:45 CEST
£129
Regular
Ended on September 25
DESCRIPTION

You want to be known for your rockin' online meetings so that people look forward to your sessions. But developing a reputation for hosting great online meetings can be tricky. You'll need to:
Actually host great online meetings 🙂
Make sure your meetings get better and better
Make sure people want to spread the word about how great the meetings were.
In this class you'll learn how to do that. You'll get:
Specific techniques to escape the familiar "discomfort zone" of online and hybrid meetings
Ideas to extend the range of things that can be done in online meetings (Hint: it's much bigger than you think)
Tactics for persuading people to switch on their video cameras, and switch off distracting technologies
Practical advice for hosting great online meetings, with tips for different types of meeting
Strategies to ensure that post-meeting actions actually happen
Hands-on experience of multiple facilitation approaches that work reliably
A clear action plan for how to make sure that word gets out about what you can deliver.
This is an all-remote event: each participant is expected to join the video call from an individual device, in order to maximise engagement and participation. Our teaching focus will also be on all-remote meetings.

Much of the material covered will also be relevant to hybrid meetings, where some people are in a room together and others are remote. But this meeting format introduces specific problematic issues, so a final, separate class will look directly at the topic.
We'll start and finish on time, the technology will work seamlessly, and you'll meet fellow-leaders who share your challenges.
We'll be online together for 100 minutes. And we promise that it will be surprisingly enjoyable!
Book all five Remote Meetings Masterclasses and save £200! Click here >>>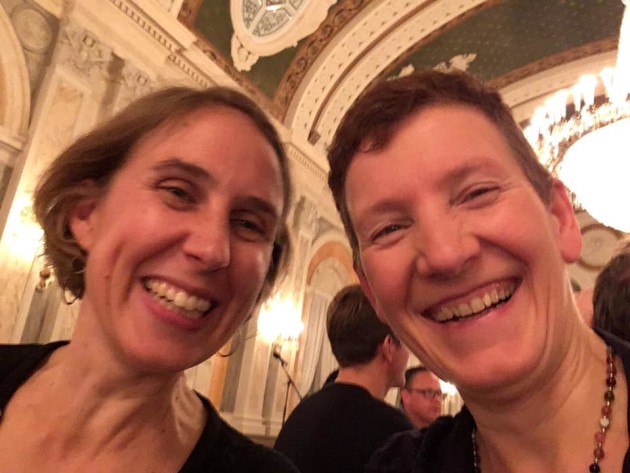 Your Trainers
JUDY REES
Author, speaker, consultant, trainer and coach based in London, UK. Leading on distributed diversity and communication clarity in complex contexts.
I'm a facilitator, coach and trainer - mostly working over the internet. Not long ago I facilitated what was probably the world's first "video unconference" in which 150 people self-organised to talk about the things that mattered to them.
I'm the co-author of a bestselling book, "Clean Language", which describes a precision inquiry toolkit which works especially well in complex systems. I coach using this methodology, and I also teach Clean Language to Agile coaches and others, mostly online. I'm the co-founder of the Rees McCann Partnership.
LISETTE SUTHERLAND
I am a remote-working German-born American living in the Netherlands and I am totally jazzed by the fact that it's possible to work from anywhere. In fact, it's not just possible; it's completely, productively workable—if you do it right.
From extensive research and first-hand experience, as well as from interviews with over 100 workers and manager/owners, I have collected a treasure trove of advice & action lists, pitfalls & solutions, and personal reports of individuals and teams engaged in doing great things—successfully—from wherever they happen to be.